Central Avenue
The social history of Central Avenue is closely related to the history of Baltimore's industrial waterfront, the shipbuilding in Fells Point, and the commercial warehouses alongside Baltimore's early residential neighborhoods like Jonestown and Little Italy. The current location of Central Avenue was once a meandering stream that flowed to the Harbor. In 1828 the "wash" had been diverted from Ann Street and Washington Street into Harford Run by rearranging the street grades, and in the last generation Harford Run had been canalized along Central Avenue. In the 1870s it was covered and Central Avenue began to serve as a central connection for Baltimore's southeast neighborhoods. There were also rail lines that lined either side of the canal at one point. Today, Central Avenue remains lined with historic warehouses and storage buildings that reflect the commercial shipping and trade made possible by the canal and rail access. These buildings are now being razed and/or rehabbed into new commercial uses, including a new Whole Foods store and mixed-use development.
Harbor Point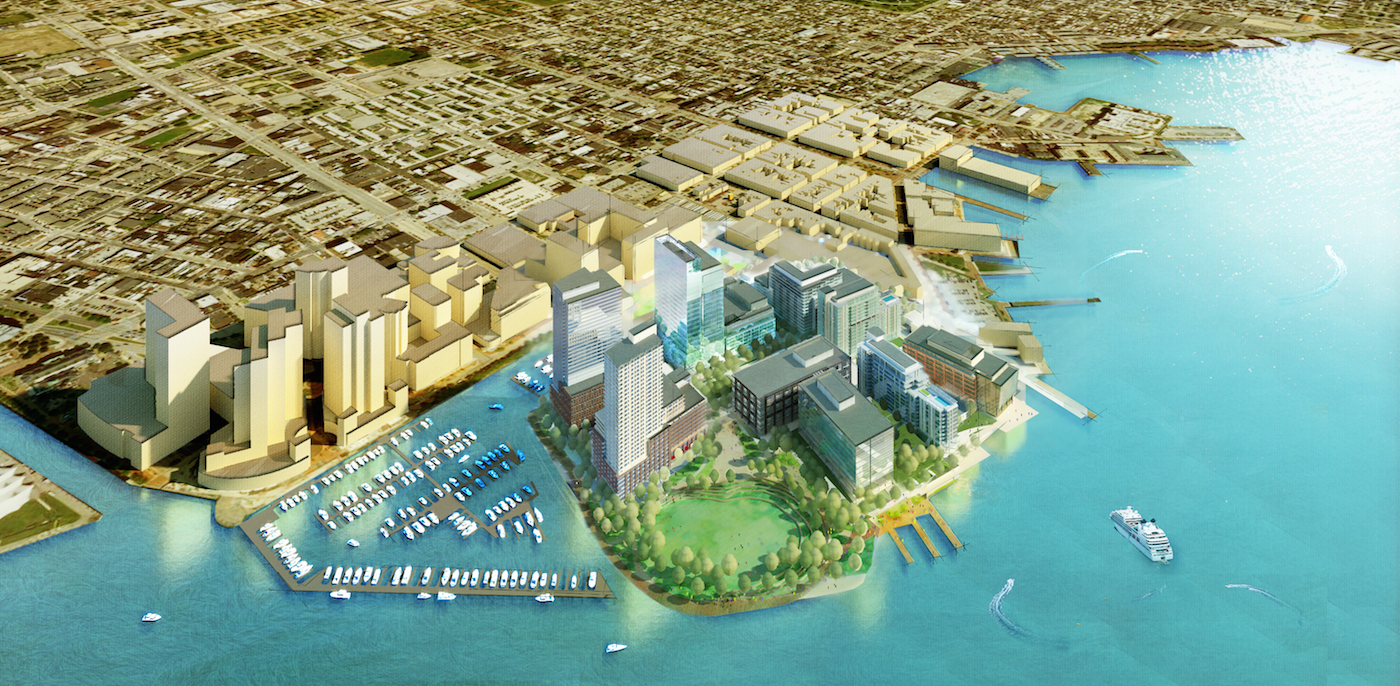 A rendering of Harbor Point (Photo: Business Wire)
Located between Harbor East and historic Fells Point, for more than 140 years, Harbor Point was once home to the Allied Signal Chromium Plant, a chrome processing and manufacturing facility, often referred to as the Baltimore Works. Operations at the plant ceased in 1985 and a $110 million cleanup of the Baltimore Works site was completed under the supervision of the U.S. Environmental Protection Agency (EPA). Today, Harbor Point is Baltimore's largest downtown, waterfront development site and is expected to be the leading development showcasing Baltimore's urban renaissance. The planned three million square feet of mixed-use space on 27-acres is home to the new Exelon headquarters, living classrooms and will feature a thoughtfully designed public space including 9.5 acres of waterfront parks and a promenade along the water's edge.